Vlog with Taylor!
A course designed for those of all ages to learn the fundamentals of creating a vlog destined for YouTube success WITHOUT fancy gadgets. (They aren't necessary!) Capturing elements of editing, content, and promotion, this course will prepare you to begin your journey as a vlogger, or give you the right tools to begin when you're ready.
OPEN MIC NIGHT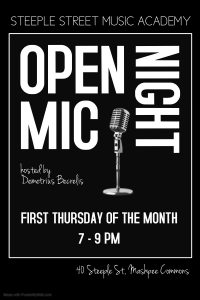 First Thursday of the Month: 7 – 9PM
Sign up for our Open Mic Night using our online form!
Congratulations to Mash-ville Winner, Aaron Jones!
Watch Aaron's performance playing the winning song, "I Wanna Know" for judges, Demetrius Becrelis, Morgan Johnston, Natalia Rose Bonfini, and Allie Lamb at Mash-ville on Saturday, August 17, 2019.
open ENROLLMENT!
Fall Semester begins Tuesday, September 3, 2019!
---
Click the button below to download the registration form.
Contact us for more information about instructors and availability.
"Steeple Street Music Academy is a Cape Cod Entertainment Review Hidden Gem Award Winner. This is a business with a unique vibe and is a must-visit for all…. The Coolest of Cool…
Bravo."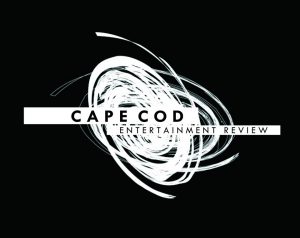 Cape Cod Entertainment Review
Welcome to
Steeple Street Music Academy!
Apply
We're looking for passionate, dynamic individuals who want to set hearts on fire for music! Click below to submit a complete Application for Employment to let us know you want IN.
Learn
Interested in music lessons, classes, and other art programs in Cape Cod? Click below to submit your contact information, musical interests, and availability.
Contact
Still unsure what to do? Click below and drop us a line! Ask us anything! Just say, "Hi!" or "'Sup?" works, too! We're just happy you're here and want to share our love of music with you!
Interested in making a donation, becoming a patron, or acquiring naming rights at SSMA?
Learn more about our "From the Ground Up" Fundraising Campaign today!
Location
We are teaming up with the folks at Mashpee Commons to bring you music lessons, classes, and other art programs in Cape Cod at Steeple Street Music Academy. We're located at 40 Steeple Street in Mashpee, Massachusetts in the stand-alone, white building with Greek columns (appropriate!?), across from the outdoor stage. Come check us out!