Welcome to Steeple Street Music Academy!
Building community through art
Why Steeple Street Music Academy?
Owners with a Vision
We envision a school that is a haven for those seeking a place to hone their creative energies and connect with other like-minded individuals. Imagine SSMA as your home away from home!
We have a lot of plans for the SSMA school community, and with access to both this amazing facility and the unique Mashpee Commons setting, the sky's the limit! The staff and students involved right from the start have the unique opportunity to see the dream evolve and have a direct hand in crafting its identity.
Unique Facilities & Setting
We have 12 modern and spacious teaching rooms, a larger multi-purpose room for ensembles, in-house recitals, and other events, and the Mashpee Commons has graciously given us ample opportunity to use the outdoor stage across the street.
SSMA is located in the commons, but in a stand-alone building! This gives us the flexibility in making beautiful music without interrupting upstairs neighbors or adjacent businesses, while also remaining connected to this one-of-a-kind community.
Passionate Instructors
Instructors at SSMA come from a variety of musical performance and teaching backgrounds. They understand the importance of providing a meaningful music education experience that is tailored to each student's learning style and personal desires.
Whether you want to focus on music theory, playing technique, or vocal range, we are ready to match students up with an instructor, who is prepared to facilitate an individualized curriculum just for you.
Music. Culture. Passion.
Building brand integration and possibly funnel users.
Seize Your Moment
Building brand integration and possibly funnel users.
Let's Rock!
Building brand integration and possibly funnel users.
Music. Culture. Passion.
Building brand integration and possibly funnel users.
Seize Your Moment
Building brand integration and possibly funnel users.
Let's Rock!
Building brand integration and possibly funnel users.
Payment Plan Options
When you sign up for lessons or a class, you can choose a payment plan that works for you. You can pay prior to each month with our "Pay While You Play" plan OR pay prior to each semester and get a discount on our services!
Using the Student Portal, students and families will eventually be able to submit payment online OR set up the "autopay" option. With so many things taking up time and energy in our lives, we at SSMA want to make the payment process as convenient and stress-free as possible.
"You can't use up creativity. The more you use, the more you have."
– Maya Angelou
Connected Community
Our music software allows our school community to stay CONNECTED!
Both students and staff have access to an online portal to support more effective communication and organization. You can:
✔️Check out available lesson times
✔️Read lesson notes from the teacher
✔️Review attendance history
✔️Set up auto payments
✔️Opt in to get text and email reminders
………..and MORE!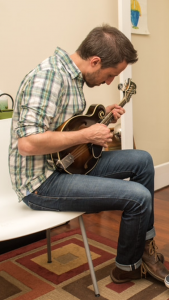 Demetrius Becrelis
Owner, CEO
Mandolin, Ukulele, Guitar, Voice, Songwriting
Demetrius Becrelis is a diverse musician in styles that range from pop and rock, to classical, jazz, celtic and bluegrass. He is also co-owner of West Bend Music in Dennis Port, MA.
Before moving back to Cape Cod, Demetrius was involved in the Nashville music scene as a singer songwriter, recording artist, producer, and session player. Demetrius has studied voice under the direction of Renee Grant Williams, who has taught Carrie Underwood, Tim McGraw, Faith Hill and Keith Urban.
Demetrius co-founded a musical group by the name of Tripping Lily, an all original pop folk group. With Tripping Lily, he managed to make his way onto the big stage. He was chosen to score out an entire symphony where he, along with Tripping Lily, performed his original holiday composition with The Cape Cod Symphony. His music also hit the big screen when his original composition, "Alone," appeared on the Showtime original series, "The Big C."
Demetrius teaches mandolin, ukulele, guitar, voice, and songwriting – and feels it is never too late or early to pick up an instrument.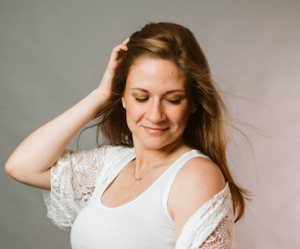 Katherine bECRELIS
owner, COO, Webmaster
Piano
Poetry, Reading, Writing & History
Katherine Becrelis has been in the education field for thirteen years, and has taught various subjects at all grade levels in Maine, Rhode Island, and Massachusetts. She studied piano for 11 years under three different instructors, and went on to teach piano privately. She has accompanied choral groups as well as individual performers and provided the piano instrumentation for a variety of settings – including parties, museum events, and theater performances.
Before beginning a career in education, Katherine, or "Kate," received her undergraduate degree as well as her master's degree from the University of Maine in Orono. She was nominated and awarded a position in the honors society, All Maine Women, representing the top 1% of graduating women on campus. She served as a Resident Director while earning her Masters in Education, managing a staff of Resident Assistants and caring for the well-being of students living in a residence hall.
Kate teaches piano and is also available for tutoring in poetry, reading, writing, and history. She is additionally ready for hire as a website developer. Inquiries are welcome!
Passionate about life-long learning and creative expression, she's always ready to discover something new.