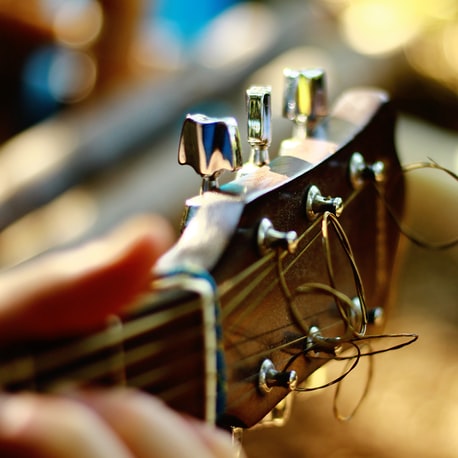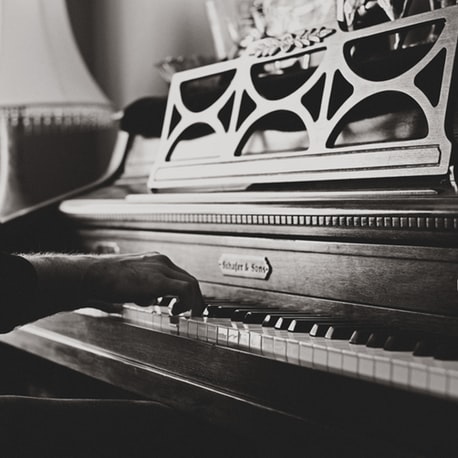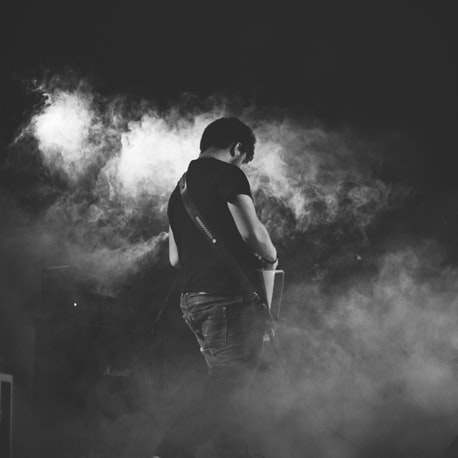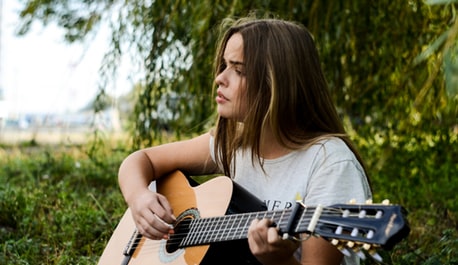 Meet the Crew!
Music Instructors
Our music instructors come from a variety of backgrounds – just about anything you want to learn, it can be found here at SSMA! We offer everything from piano to saxophone to electronic music production, and based on interest, we're excited to provide learning opportunities in whatever setting you wish. Whether it be private instruction or a class or workshop group, our goal is meet the needs of everyone who steps through our doors. And our instructors are ready to facilitate an educational experience that is expertly tailored to each student's preference and learning style.
Read about each of our year-round instructors below, and then send in a Student Inquiry Form with your preferences!
Available Areas of Instruction:
Piano
Guitar
Vocals
Drums, Percussion
Ukulele
Mandolin
Violin
Cello
Flute
Saxophone
Clarinet
Trumpet
Trombone
Music Theory
Songwriting
Music Production
"Music, at its essence, is what gives us memories. And the longer a song has existed in our lives, the more memories we have of it." -Stevie Wonder

Taylor Nardone
iNSTRUCTOR
Voice, Piano
Taylor is coming to Steeple Street from Plymouth Public Schools, where he currently teaches elementary general music. In this setting, he facilities the musical learning for 400 students and has developed activities beyond the classroom to help students connect more deeply with music.
At the College of Saint Rose in New York, Taylor majored in music education (K-12), with a focus in vocals. While there, he additionally served as President and Section Leader of Masterworks Chorale. Taylor also managed to teach voice and piano to students at the Patrizio School for the Arts in Latham, New York. He has facilitated learning in chorale settings as well as some musical theater.
He's most passionate about helping students develop their vocals and is excited to be at SSMA.

Michael Dunford
Instructor
Drums, Percussion
Michael began his professional music career in his teen years playing timpani and percussion with the Cape Symphony Orchestra, under the direction of Jerome Cohen and Royston Nash, and the Chatham Chorale, directed by founder Marjorie Bennett Morley. While in high school Michael studied with legendary Broadway drummer Dick Koff and later Boston timpanist John Grimes and Hartt School of Music Dean, Al LePak.
At the Berklee College of Music, Michael studied with Gil Graham, John Ramsey and Percussion Chair Dean Anderson. After graduating from Berklee, Michael performed with many notable Boston-area classical, jazz, blues and rock musicians, recording and touring throughout the U.S.
Now residing in Sandwich, Michael regularly performs in clubs, theaters and concert halls from Boston throughout the South Coast and is a sought-after drum instructor.

Jason Stripinis
iNSTRUCTOR
Acoustic & Electric Guitar, Music Theory, Songwriting
Jason Stripinis has been teaching and performing professionally for over thirty years.
He studied at Berklee College of Music and Bridgewater State University with jazz masters Randy Roos and Jon Finn. He is a pupil of Eliot Fisk protégé Jerome Mouffe, and thus continues the art of classical guitar in the direct lineage of Segovia and Tarrega.
Jason has performed solo and in large and small ensembles, has appeared on national television and in various venues in Boston and New York as well as locally.
He has taught over 100 students ranging in age from three to 70 in various electric and acoustic styles.
If you watched Ed McMahon's Star Search program in 1993, you might remember seeing Jason in the New York-based rock band, She Cried perform on TV… In the picture below, Jason is the one standing up in back!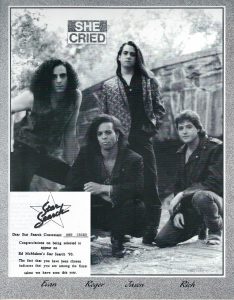 Heather Swanson
Instructor
Suzuki Method Violin
Heather's undergraduate studies were at Boston University and a Bachelor's of Music Education Degree from UMass/Lowell. She has received Suzuki Method training in Books 1-6 with Stevi Sandven, Michele George, Alan Lieb, Joanne Melvin, and Nancy Jackson.
Heather has worked as a public school General Music and Strings teacher on Cape Cod for 15 years. Her performances in chamber music and orchestral settings include the Boston Youth Symphony Orchestra; college orchestras; soloist at UMass/Lowell; the Bridgeport Symphony and member of the Cape Symphony. Heather is part of a duo with her cellist daughter, Krista Lucich, as he Cape Violin Cello Duo. Collaboration with local Cape Cod singers/songwriters has brought many opportunities to perform different genres of music. Heather is a member of the Suzuki Association of the Americas; and a participant, instructor and Trustee Board member of The Acadia School of Traditional Music and Arts of Maine.
Heather's CD entitled, Beside Quiet Waters, is out Summer 2019.

EMMA mILLS bRENNAN
Instructor
Piano, Music Theory,
Guitar, Flute, Trumpet,
Emma has enjoyed exploring the wonder of music throughout her life and maintains a firm belief in the healing power of the arts. In addition to her skills as a musician, she has six years classroom/music teaching experience (grades K thru 2 and 4 thru 8) as well as twenty-five years of music lessons, teaching young children, teens, and adults including elder seniors.
As an educator, she thoroughly enjoys teaching through the ARTS and seeks to discover each students 'learning style' in order to enhance every students experience. Individual and/or group instruction, fosters visual and auditory stimulation, to assist enjoyment of ALL aspects of music as well as the creative process of learning.
While in the Mashpee School District (2000-2004) she taught music for Grades K,1 & 2, and instrumentals for Grades 4 thru 6 (Flute, Trumpet, Snare, Violin). In addition, she worked collaboratively with integrated arts, developing curriculum that reached across various subjects.
MA Certified (Music: Pre-K – 12)
Masters Education, Cambridge College
Bachelors Music, UMASS Dartmouth
Associate Science in Jazz and Contemporary Music; UMaine Augusta
Additional coursework at Berklee College of Music, Portland School of Art, Framingham Union Hospital School of Nursing and Cape Cod Community College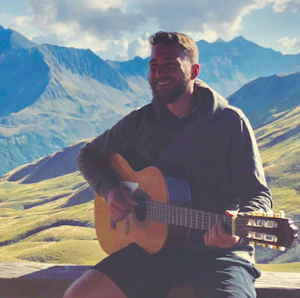 Brandon Sylvia
Instructor
Acoustic & Electric Guitar, Music Theory, Jazz/Rock Ensembles
After studying jazz and classical guitar at UMass Dartmouth, Brandon was given both the degree and the experience to play guitar in many settings. He currently plays in a rock/blues band and work on the side doing a jazz duo. Outside of this, he takes on many different musical projects whenever the opportunity arises.
In June , 2018, Brandon went to Ghana in Africa to experience their traditional music and culture. Every morning, he would drum and dance to songs that originated in different regions of West Africa. This helped him realize the "language" behind music , seeing how they teach it , perform it, and speak it.
All of these experiences keep Brandon's mind open to various genres of music and seeing it all as one language.
He listens to a variety of music, but some artists that have captivated him include Eric Clapton, The Allman Brothers, Wes Montgomery, Grant Green, George Benson, Marcus King, John Mayer, Dave Matthews Band, Jimi Hendrix, The New Mastersounds, Mandolin Orange, and Grateful Dead. There are many more – too many to list! – but these are some that have planted seeds in his musical journey.
From teachers and people he's met, he will forever be learning and growing, and he wants to show his students how to do the same.

Kayla Burnell
Instructor
Voice
Kayla Burnell grew up in Mashpee and recently returned after studying Music and English at Westfield State University, where she expanded her knowledge of music and fell in love with Czech and French music of this century. She also studied styles such as classical, jazz, and gospel.
Kayla has been passionate about music for as long as she can remember and is thrilled to share her passion for vocal music ranging from opera to musical theatre and everything in between with students.
She feels that music has the power to bring people together and can't wait to start building relationships with her students through it.

LeeAnn McKenna
Instructor
Flute, Recorder
A native Rhode Islander, LeeAnn McKenna, has had the great privilege to work with some of the greatest classical flute players of the 20th and 21st centuries: Jean Pierre Rampal, Julius Baker (New York Philharmonic), Mindy Kaufmann (New York Philharmonic), Carol Wincenc, Lois Schaeffer (Boston Symphony Orchestra), Michael Hasel (Berlin Philharmonic), and Donald Peck (Chicago Symphony). She has performed throughout Europe and much of the East and West coasts on the United States, as well as two tours to Puerto Rico.
She received her BA-Music with honors from Wheaton College, and her M-Mus in Flute Performance from the University of Oregon where she was awarded "Outstanding Woodwind Performer" in her graduating class. Her orchestral and chamber experiences includes the New Bedford Symphony; the Augusta Symphony and Augusta Opera orchestras, and Musica Antiqua (Georgia); the Eugene Symphony and Opera orchestras, the Oregon Mozart Players, the Oregon Festival of American Music Orchestra, the University Orchestra, and the Oregon Chamber Players.
A bi-coastal musician, she presently performs throughout Cape Cod and the Pacific Northwest, and records with the Red Lantern Ensemble (a small chamber group presenting a wide variety of music and ensemble types) and Thousand Waves (flute, classical guitar, Japanese koto, bass, and percussion), an ensemble presenting a variety of styles of music from jazz to tangos, renaissance to modern, Japanese to Irish, and much more.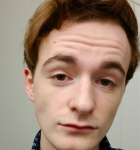 Eric Robbins
Instructor
Songwriting, Music Production, Cello, Guitar, Ukulele, Piano, Bass
For Eric's entire life, he's known that music was his calling. When he found Steeple Street Music Academy, he was met with people who feel the same way that he does: they feel that music is their purpose, and their home.
Eric has spent his life writing music and composing in a variety of styles. He has a full-length album out now, and he's working on his second. He produces it all himself, and he plays every instrument he needs to play in order to make his creations come to life. But at college, he was introduced to theater and a capella, and experienced what communal creation truly was. Now that he's graduated, he has the amazing opportunity to spread the knowledge that he has acquired; and hopefully learn a lot as well from other like-minded musicians.
Eric is here to help his students become the best musicians they can be, in any way he can.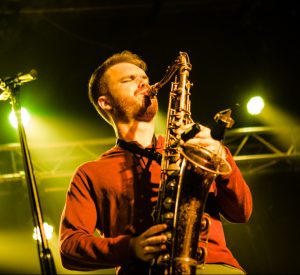 Dan Felix
Instructor
Saxophone, Clarinet, Trumpet, Trombone, Flute, Percussion
Dan is a touring saxophonist who has been teaching privately since receiving his Bachelor's Degree in Music Education from Ithaca College. As well as being classically trained, he also found his passion for jazz music at IC and held the lead saxophone chair in the IC Jazz Ensemble for 3 years. Since, Dan has enjoyed playing saxophone across the country with various jazz, rock, funk, reggae, jam, and wedding bands, including folk/funk/jam band "SixFoxWhiskey," who he has been lucky enough to see the country with and record an album with.
As an educator, Dan is a MA-State certified teacher (K-12 Music) and has been teaching private lessons to musicians of all ages for 8 years. Since 2017 he has been director of the "Joy of Music" band program in Kingston MA, where he taught group lessons to over 75 students in grades 3-6 on instruments including Trumpet, Trombone, Saxophone, Flute, Clarinet, Percussion, and Piano. Dan truly enjoys sharing his passion for music and is very excited to be a part of the SSMA crew!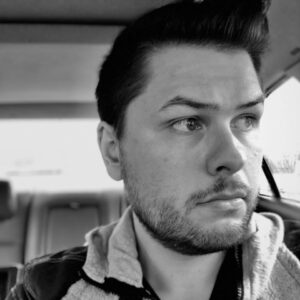 Tom Davis
Instructor
Electric Guitar, Songwriting
Tom Davis has been playing guitar for over 15 years all around the Cape and Islands. For the last 10 years he's been playing in a local band 'Funktapuss', and has been fortunate enough to be able to tour around the country, and put out a record with them, as well as his own solo work, and guest spot on other artists' albums.
His love for music and guitar come from watching concerts on PBS with his Dad as a kid and becoming obsessed with the sounds of what the electric guitar offered. He quickly became obsessed with music of the Beatles, the Moody Blues, Albert King, BB King, Eric Clapton, Jimi Hendrix, and Led Zeppelin – to name a few.
For him, being able to play guitar helped tap into a side of expression that was more powerful than could be explained; the fact that it's something that physically can never be held, but is so important and impactful on the human psyche is an intoxicating obsession to chase.
He hopes to bring his infectious passion for music and guitar to others.

Brad Conant
Instructor
Drums, Percussion
Brad is a world touring drummer, technician, teacher, writer, and consultant based out of Cape Cod. People know Brad for his ability to play and teach all genres f music. Whether it's Jazz, Orchestral, Rock, Pop, Marching or anything in between, Brad will help show you the way!
Brad has a strong passion for sharing the gift of music. As the percussion caption head, technician, composer, and consultant for Falmouth High School and Stoughton High School, he is constantly keeping up to date with the younger generations in order to give his students the edge most cannot give.
As a Berklee College of Music graduate, Brad carries the knowledge and expertise handed down by the greatest drummers and musicians in the world. He is an excellent resource and teacher with a wide range of teaching techniques that will provide his students with the best possible tools to succeed!
You can view more information at: www.BradConant.com
"Music is a more potent instrument than any other education because rhythm and harmony find their way into the inward places of the soul." -Plato
How do I apply?
Click on the link below to submit the online application!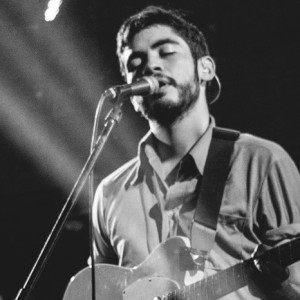 Become part of the team!
Interns
We are looking for driven individuals excited about music and looking to make a difference in the lives of our students and the community. We are always looking for people interested in building meaningful relationships and educational experiences in music!. If you are interested in applying, please click on the link to go to our complete online application.