Bring Out Your Best
Krav Maga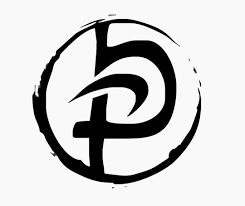 Krav Maga, the mixed-martial arts system of the Israeli military, emerged in an environment where extreme violence was common and a self-defense system was desperately needed.
Why Krav Maga?
» It's been tested in real-life conditions.
» It's a great way to exercise.
» It works for everyone, no matter what age, size, or shape.
» It helps in other areas of your life, including focus, awareness, and self-confidence.
» It builds a supportive community of life-long friends.
Krav Maga Preview Class
Join Maia on the bandstand during the Mashpee Commons Kids' Days, on July 27th or August 24th, from 9:45-10:45AM to see what Krav is all about.
All ages are encouraged.
◊◊◊
Pre-registration rate: $12
Drop-in rate: $15
Click the button below to pre-register.
Meet the Krav Maga Team
Patrick Carty is an instructor black belt in Alpha Krav Maga and martial arts expert. He has received his training predominantly from Sam Sade, owner of Alpha Krav Maga International and a retired Israeli Paratrooper and a combat veteran. Pat has trained hundreds of civilians of all ages, U.S. Marines, U.S. Air Force, police officers, SWAT Team Members, and those suffering from disabilities and PTSD. He has assembled a diverse staff of exceptional instructors to offer the world's best self defense system in his studio, located in Hyannis, Massachusetts.
Maia DeLuca has been doing martial arts since she was seven years old. It's her greatest passion. She earned her first degree black belt in Taekwondo and an orange belt in Krav Maga. When not working on her martial arts skills, she draws, paints, and is active in other flow arts. Currently, she is in school for physical therapy, and she is hoping to open her own physical therapy and Krav Maga studio one day.
Learn more about the Alpha Krav Maga Boston Cape Cod studio in Hyannis by clicking on the button below.