Let's Rock!
Click on the links below to learn more.
MASH-VILLE
ANNUAL SONGWRITING COMPETITION IN MASHPEE COMMONS
Mash-ville™ is Steeple Street Music Academy's annual songwriting competition! It is our mission to provide the opportunity for both aspiring and established songwriters to have their songs heard on our professional outdoor stage in our beautiful Cape Cod, Massachusetts. SSMA has designed this competition to nurture the musical talent of songwriters on all levels and promote excellence in the art of songwriting. Amateur and professional songwriters and musicians are invited to participate.
Here's the deal:
Entry deadline: August 1, 2020
You have to be at least 13 years old to enter.
Entry for the first song is $25, and $10 for each additional song – there are NO LIMITS!
If you sign up for the Artist Development Program August 3-7 from 9-Noon, one song submission payment is waived. (See below for details.)
You retain 100% rights to your original music – but, of course, allow us to brag about you on our promotional platforms!
Your music must be ORIGINAL – that means, not even sampled from another song!
You have to be available for the Songwriters' Showcase on Saturday, August 15, 2020 from 5-8PM. (TBD whether the showcase will be in-person or streamed online.)
If you win the Grand Prize, you win TWO ROUND-TRIP TICKETS TO NASHVILLE, TN!
"It's very helpful to start with something that's true. If you start with something that's false, you're always covering your tracks. Something simple and true, that has a lot of possibilities, is a nice way to begin."
-Paul Simon
Artist Development Program
Are you a budding musician, looking to make it in the music business? Do you want a chance to write with other musicians? Build an online presence?
Demetrius Becrelis, Natalia Bonfini, and Taylor Nardone are running this unique program with a final showcase for all musicians on the bandstand. Read about these amazing coaches below!
August 3 – 7 | 9AM – Noon | $375, which includes 1 song submission to Mash-ville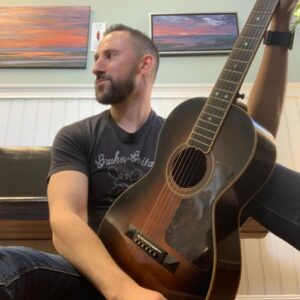 Demetrius Becrelis
Songwriting & Performance
Spend an hour each day with Demetrius working on writing hit songs! As one of the lead writers for his pop-folk group, Tripping Lily, with years of experience as a producer, session player, and singer-songwriter in Nashville, Demetrius has the kind of experience you don't often get on the cape. He really is a songwriting machine.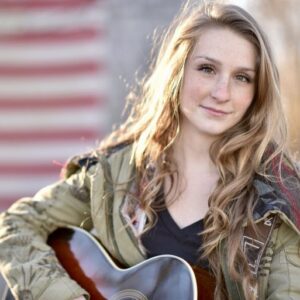 Natalia Bonfini
Music Business & Booking
As a full-time musician, Natalia has learned what it takes to make it in the music business — and splitting her time between Florida and Cape Cod means that she has experienced the industry in two very different regions. Join Natalia for an hour each day to learn the logistics of the business, including booking, website management, and building relationships!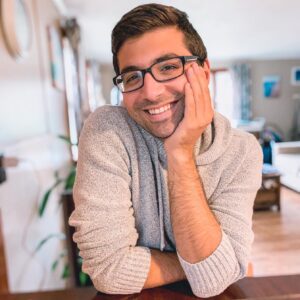 Taylor Nardone
Online Marketing & Social Media
With over 1,000 subscribers to his YouTube channel and over 3,000 followers on Instagram, Taylor has mastered the art of building a brand that engages an audience! Being a full-time musician in today's world means being able to utilize various online platforms. For an hour, Taylor will be reviewing how best to build your online presence.
Congratulations to the Mash-ville 2019 winners:
Matt Almquist's song, "Manteca," earned him radio time with Dan & Stephanie on 106 WCOD!
Genevieve Sull's song, "John and the Wall" won her some recording time at SSN Studios with NYC longtime producer, Tim Carlin!
AND….
The GRAND PRIZE went to Aaron Jones for his song, "I Wanna Know." He'll be flying to Nashville, TN to participate in a Writer's Round with Morgan Johnston!
Mash-ville 2019 special guest artist & judge…
Morgan Johnston
Born and raised on the beach peninsula of Cape Cod, Massachusetts, Morgan Johnston has always been destined to make waves. Morgan taught herself to play guitar at 13 years old. Armed with this new ability, she immediately began documenting her feelings, angst, and the misadventures of teenage love. More than that, Morgan used songwriting as a way to analyze and understand her own emotions. She would soon come to find out that her interpretations of life through song touched others, as well. This connection to other people drove Morgan to continue writing and sharing her art. Morgan took the spotlight at local open mic nights, dazzling bargoers and fellow musicians alike with her impressive talent at such a young age.
Ten years later, Johnston still narrates her journey through song, but has built her home and community in Nashville, Tennessee – singer/songwriter mecca of the United States. Her debut single, "Good Guy", released in August 2018, features raw and heartbreaking lyrics expressed beautifully through sweet and tender vocals.
As a pop-country artist, Morgan is influenced by modern singer/songwriters such as Lori McKenna, Maren Morris and Kacey Musgraves. Johnston describes her sound as "a blend of Kacey Musgraves and Kelsea Ballerini." This unique combination will be featured in her new music coming in 2019.
"I've never been afraid of being vulnerable. I'm not sure if that's a strength or a weakness, but it's certainly helped me as a songwriter."