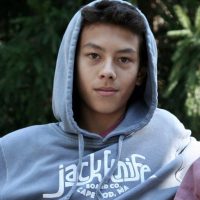 Sam Knight
Logo design
Co-Founder, jACK kNIFE bOARD cO.
Jack Knife Board Co. handcrafts custom longboards with unique artwork by Sam Knight. Their signature clothing line can be found at exclusive locations in Harwich Port, or online at: www.jackknifeboardco.com
Sam collaborated with the owners of SSMA to create the school logo and slogan.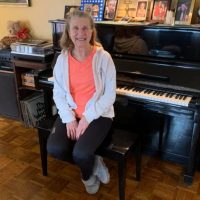 Colleen Demarce
Piano donation
Originally from South Dakota, Colleen is a Medical Technologist at Cape Cod Hospital, music lover, and dear friend of the owners.
Her Young Chang piano was enjoyed and played by one of her sons, who is now grown with a family of his own. Colleen wanted to make sure her piano went to a good home – and is certain SSMA is the right place!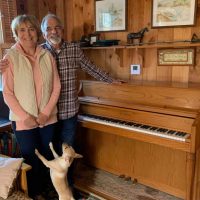 The Browne Family
Piano Donation
Our friends on the cape with a great appreciation for music, Doug and Mary Browne had a beautiful Kohler & Campbell piano that they wanted to donate to the school.
We are so glad that they did! This piano is now featured in our multi-purpose space in front of the school. Come check it out!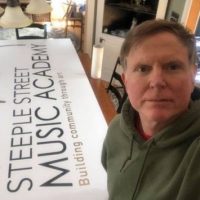 Mitch Summey
Signage
Mitch created ALL of the signs on the physical school building – the two in front and the big, beautiful one on the side facing the commons.
Because he did such a tremendous job and donated so much of his time without much thought about compensation, we consider him one of our most important patrons and dearest friends.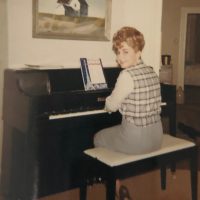 Dolores Deslauriers Fell c/o Cori Woodworth
Piano Donation
Dolores Deslauriers, now Dolores Fell, is from Spencer, Massachusetts and went to Anna Maria College. She taught school for over 30 years and gave private voice and piano lessons from home. Dolores also played the organ and ran church choir at St. Teresa's Church in Tiverton, RI. When she heard about Steeple Street Music Academy, she reached out to offer her incomparable Mason & Hamlin piano to us.
The above picture is a picture of Dolores from November 1965, thoughtfully provided to us by her daughter, Cori Woodworth.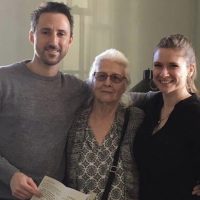 BETSY SIGGINS
MUSIC ENTHUSIAST & SUPPORT
Over the years, Betsy Siggins has been a constant champion for musicians all across Cape Cod and beyond. Her enthusiasm, promotion, and assistance in helping us open SSMA has been a tremendous asset.
Betsy was the founding member of Club 47, now known as Club Passim, in Cambridge, Massachusetts. This legendary venue was the folk music launching pad for musicians such as Joan Baez, Jim Kweskin, and Eric von Schmidt. Betsy witnessed firsthand the infamous evening concert at Newport 1965, where her friend, Bob Dylan, "went electric." Now, a founder of the New England Folk Music Archives/Folk New England, she turns her energies to establishing a permanent home for the legacy of the folk music community of New England.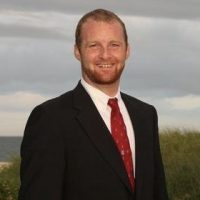 Nile Morin
Truck & Trailer Transportation
Nile Morin, a classmate of Demetrius' from all the way back in fifth grade, graciously – and without hesitation! – offered the use of his beautiful truck and trailer to transport the benches now lining the interior walls of our multi-purpose space.
Nile is owner and partner at Oceanside Realty Group and M&M Realty.
Learn more about Nile at: https://soldcapecod.com/agent/nile-morin-6065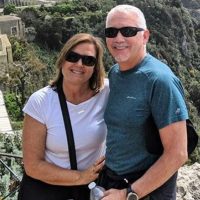 Mark & Mary Hickman
Truck & Trailer Operation
Longtime friends, music enthusiasts, and world travelers, Mark and Mary Hickman were all too happy to operate Nile Morin's truck and trailer to pick up the benches for the school's multi-purpose room. Their expertise in governing an Airstream trailer during their travels made them an obvious choice to help us out.
Special thanks to Mark for helping Demetrius with the heavy lifting of loading and unloading the benches!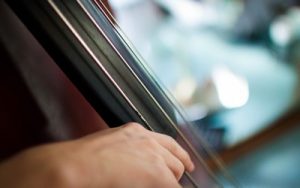 A heartfelt thanks to all of our donors…
"The smallest act of kindness is worth more than the grandest intention."
-Oscar Wilde
Betsy Siggins
Scotti Adams
Kelly Pentzakis
Steve Morgan
Jared Streeter
Cathy Carlisle
Kristen Gibb
George M. Dratelis
Judith Saum
Angela Hahn
Mark Wirzburger
Angela O'Keefe
Brosnan Joan
Julie Strother & James Haggar
Mark & Jackie Ruggieri
Paul & Donna Ruggieri
Sarah Barsamian Richards
Joanne Makredes Salogiannis
Cal Makredes Finocchiaro
Deborah McDevitt Hays
Mary Jane Baker
Erin Cox
Allie Ann Hammond
John Mondick