First Verse Preschool
at Steeple Street Music Academy
Anticipated Opening: SEPTEMBER 2022!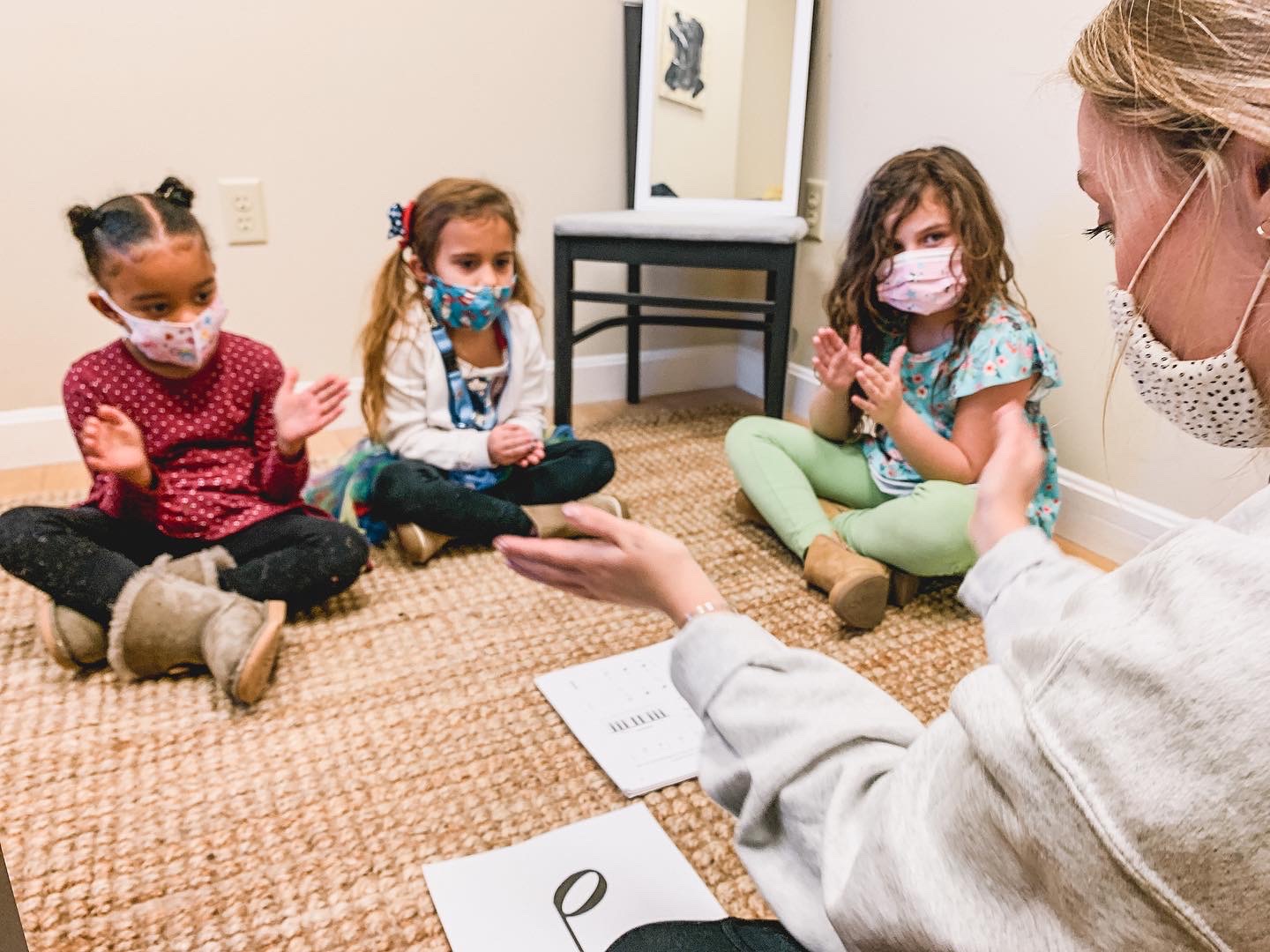 FIRST VERSE PRESCHOOL
WE ARE HIRING!
Are you hungry to be part of a preschool program in a creative environment? Do you have a passion for supporting a curriculum that incorporates art and music instruction in a meaningful way?
We are seeking Assistant Teachers for our upcoming daycare/preschool program.
Experience in teaching in a daycare/preschool service preferred. College degree and appropriate childcare license required, along with some knowledge and skill in the arts. Passion, dedication, and a genuine interest in early childhood development a must!
The program itself will include an AM and PM program, Monday through Friday. The mornings will run 8:30AM – Noon, and the afternoons will run 12:30-4PM. Our facility will allow for up to 20-24 children in each 3.5 hour program, for a total of 48 children per day.
Job Types: Part-time
Pay: $18.00-$22.00/hour
COVID-19 considerations: All appropriate COVID-19 safety protocols in place.
Please send your complete resume and cover letter to info@steeplestreetmusic.com for consideration!
ABOUT US
Steeple Street Music Academy, in partnership with Mashpee Commons, established a need for an exceptional daycare/preschool program in the Mashpee area. First Verse Preschool was created under the umbrella of Steeple Street Music Academy in order to serve ages 2.9 up to 6-year-old children. Music and art is a substantial piece of the ongoing curriculum at the preschool, with instructors from the academy occasionally offering enrichment opportunities to children in the program.
Demetrius and Katherine Becrelis are the Academy Owners, and Katherine Becrelis is the Site Coordinator for the First Verse Preschool program.
PURPOSE
The primary purpose of First Verse Preschool is to provide quality, safe, creative, fun, and exceptional childcare for children ages 3-5 years old. Housed within Steeple Street Music Academy, this particular preschool program incorporates meaningful music and art instruction.
PHILOSOPHY
In the same way that the first verse in a song sets the tone for the rest of the tune, the first schooling experiences set the tone for the rest of a student's education — and ultimately, their lives. Therefore, we believe that it's critical for children to experience a positive, meaningful, and engaging learning environment right from the start.
Goals & objectives
The staff at First Verse Preschool will strive to meet your child's social, intellectual, emotional, and physical needs on a daily basis in a variety of fun and safe ways.